Blueprint Press Internationale has recommended a page-turning journey that will captivate any reader. With a wide range of genres to choose from, readers can embark on a thrilling adventure, delve into a world of romance or gain insights from inspiring memoirs. Some of the recommended titles include:
Jordan Landon's life takes a dramatic turn when he returns home to find a brief, emotional note from his wife, Jillienne. The note explains that she has left and warns Jordan not to try to find her. Despite his efforts, she has disappeared without a trace, just one day before their 31st wedding anniversary.
Two years later, and with no word from Jillienne, Jordan agrees to see therapist Virginia Teal, hoping to find some relief from the guilt and despair that has consumed him. Virginia and Jordan form a unique bond, but when he rejects another woman's love, things take a turn for the worse.
Jordan marks an X on the calendar each morning and takes one step forward, but every night he takes two steps back. He can't help but wonder where his true love has gone. Will he ever find out what happened to Jillienne?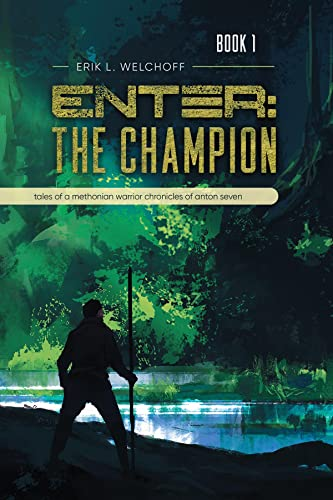 A Vision of a World Where Genetically Engineered Superhumans Rule
In this world, all living creatures, including humans, are genetically engineered for specific purposes. Picture a superhuman race of warriors bred in cutting-edge laboratories deep within the planet.
They possess incredible athletic abilities, advanced martial arts skills, and acrobatic prowess. These warriors are sold to the highest bidder to be used as enforcers, spies, and ultimately to control humanity.
However, one warrior named Anton Seven stands out from the rest. He's flawed with emotions and is sent on a suicide mission to fight against impossible odds. Will he succeed?
Written by Erik L. Welchoff, Enter: The Champion is an epic science-fiction fantasy novel with a fresh perspective. It's the first in a series and is the result of thousands of hours of character development and personal experiences. This brilliant and spellbinding story will captivate readers.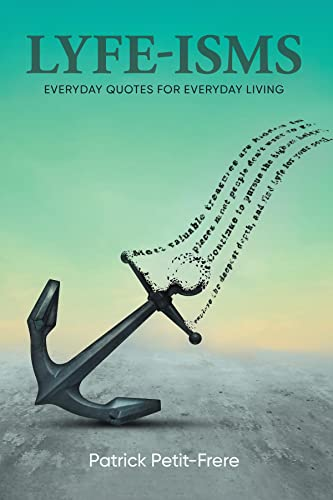 In this era of information, it seems that everyone has a philosophy. Social media has amplified everyone's voice, and the power of words should not be underestimated.
Have you ever come across a quote that deeply resonated with you? Lyfe-isms provides a collection of original, dynamic, and life-changing quotes that are sure to inspire and challenge you to live purposefully.
Lyfeline, LLC, founded by CEO Patrick Petit-Frere, spreads the message of Jesus Christ in innovative ways to reach a broken generation. They live by the motto "Finding Lyfe In Every Line."
Patrick, who is also a speaker, pastor, and songwriter, wears many hats to serve one purpose – to bring people closer to Jesus. He is happily married to his lovely wife Pascale and has three exceptional children, Elan, Zion, and Hannah, and they currently reside in Queens, NY.
No matter what your reading preferences are, Blueprint Press Internationale has something for everyone. So why not pick up a book and embark on a page-turning journey today?